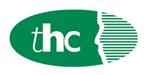 £40k.
Fantastic opportunity for an experienced Maintenance Specialist, reporting into the Depot Manager, who will lead the site maintenance and troubleshooting on logistics equipment's, infrastructure and buildings. Defines and optimizes the actions to maintain and improve the performance of the productive and non-productive machines in line with of costs and the rate of use of machines.
Proposes and prepares new investment projects on productive and non-productive equipment's and keeps track of them.
Key Responsibilites:
Ensure continuity of logistics operations and repair failures as soon as possible.
Guarantee the operation of the technical installations: boiler room, charging room, transformer station, generator, compressor, sprinkler network, lighting, fire detection, video surveillance.
Guarantees the compliance and the usage of equipment within the regulations in force and acts immediately to discontinue the hazardous situations.
Manages several projects (technical, safety, compliance...) with strong follow up from definition to achievement.
Prepares the required features to build budget (operational expenses and investments). Prepares investment request. Plans and Follows up the expenses within the agreed budget.
Designs the technical documentation, negotiates when needed, organises, plans and controls the third party provider's activities in compliance with safety rules.
To ensure the animation and organization of the maintenance activities (needs, objectives, evaluations, communications, training, time management...).
Build and Monitor KPIs relative to site maintenance activities.
The Candidate:
Master degree in Electric/Electronics/Mechanical or any technical background, or equivalent.
Extensive experience within SLA management (third party providers), PMS (Preventative Maintenance Schedule) compilation, experience of working with automation.
Experienced user with CAD, ability to read and modify maps.
Maintenance Management for all equipment and machines: Preventative and Corrective Maintenance/Periodic Maintenance /Autonomous
Maintenance/Failures management.: Safety standards Management for preventive and corrective maintenance, Health & Safety (IOSH as a minimum but NEBOSH is preferable).
Microsoft packages: advanced Excel, PowerPoint skills.
Your Desired Characterics:
Leadership & Good communication skills.
Ability to work to tight deadlines, respecting KPI, under pressure.
Continuous Improvement skills : Problem solving and working to targets.
Capacity activities planning.
Please ONLY apply should you have the relevant specialist maintenance and new projects experience.
Contact: Email your CV to danielle@thcrecruitment.co.uk