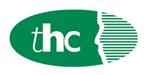 £35,000.
My client is currently looking for an experienced Financial Analyst to join a small team within a well-established company. The position sits within a small Credit and Analysis team and will be responsible to the Head of Credit for the development and integrity of reporting packs, ongoing production and evaluation of valuations, and assisting in the compilation and monitoring of investment exit plans, associated milestones and variances.
The role is also responsible for reviewing borrower performance and the recording and maintenance of financial risks and risk events.
Key Responsibilities:
Preparation of weekly Pipeline Report & review of borrower drawdown requirements to ensure no breaches of Credit Committee agreed facilities & reporting this on a regular basis.
Review borrower performance via the use of management accounts, SCADA data, & project updates via the Programme Managers.
Reporting packs to Senior Management and the Board - a risk based approach to the balance sheet that RAG rates the borrowers.
Monitoring the borrower's loans to ensure the most appropriate funding is utilised.
Bond – preparing SPVs to be included within the Bond, monitoring the performance of SPVs while in the Bond & preparing the SPVs to exit the Bond.
The Candidate:
CIMA, ACCA or ACA – minimum of 5 years post qualification experience.
Knowledge of financial systems.
Experience of accounting services.
Advanced Excel Skills & ideally DCF modelling.
Excellent organisational and planning skills and ability to multi-task.
Accuracy and high levels of attention to detail.
Adaptable and flexible approach to work.
Ability to work alone and with initiative.
Willing to embrace change and challenge processes to improve efficiency.
Able to manage workloads and priorities.
A team player who is able to develop effective relationships with the team and work in partnership with others.
Proactive at managing workload, but also willing to help others.
Excellent written and verbal communications skills.
Please ONLY apply for the position above if you have the relevant experience, otherwise your application can not be taken forward.
Contact: Email your CV to danielle@thcrecruitment.co.uk