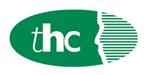 £25k-£30k.
Working within business finance, this role is to develop and provide analysis/ reporting activity for the business.
The required support may take the form of report writing, data extract and analysis, presentations, meeting attendance, minute taking, project management and process reviews.
Key Responsibilities:
Design, development, production and review of the various pre-determined and ad hoc sales and marketing reports in periodic use across the team/business.
Daily collation and analysis of inbound data monitoring Sales' performance and activity.
Close alignment with sales and marketing data, involvement with overall data strategy, data analysis and statistical presentation, including sales' CRM and deal processing systems and improvement project teams.
Compiling statistics for internal and external bodies, including vendor and affinity partners.
Report and presentation preparation.
Preparation for customer/partner meetings, including meeting arrangements, issuing of agenda, minute taking and action follow up/dissemination.
Involvement with project activity, be that direct project team engagement, process review or reporting.
Engagement with Group functions as required including Compliance/Quality Assurance.
Assisting with forecasting, pipeline management and the budgeting process.
Developing a strong commercial awareness of the company's markets and products including participation in future product development projects.
Any such tasks as may be required in order to support delivery of sales target achievement.
Production and format of all existing outputs and development of new requirements.
Strong commercial awareness of banking sector and products.
Personal development through professional qualification.
Key Competencies (Skills and how the job operates):
Analytical, methodical and highly numerate.
An advanced working knowledge of Word, Excel and Powerpoint.
Strong, clear and precise verbal and written communication skills.
Key Skills:
Excellent numeracy and literacy skills.
Financial analysis and interpretation skills.
Strong PC literacy skills, including Microsoft Office (Specifically Excel).
Strong communication and presentation skills.
Contact: If you are interested in this role, please contact Julie on 01279 713900 or send your CV to julie@thcrecruitment.co.uk