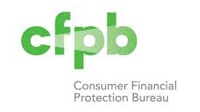 The Consumer Financial Protection Bureau (CFPB) has outlined principles for protecting consumers when they authorize third-party companies to access their financial data to provide certain financial products and services, which will be significant for a number of fintech-based developments in the auto leasing market.
These principles are intended to help foster the development of innovative financial products and services, increase competition in financial markets, and empower consumers to take greater control of their financial lives.
The principles reiterate to all stakeholders that provide, use, or aggregate consumer-authorized financial data that protecting consumers is a priority.
Many companies, including fintech firms, banks, and other financial institutions, get authorization from consumers to access their account data that reside in separate organizations to provide a variety of products and services.
These include fraud screening and identity verification, personal financial management and bill payment.
The new principles relate to data access, data scope and usability, control of the data and informed consent, payment authorizations, data security, transparency on data access rights, data accuracy, accountability for access and use, and disputes and resolutions for unauthorized access.
The CFPB says it will continue to closely monitor developments in this market and will also continue to assess how these principles may best be realized.