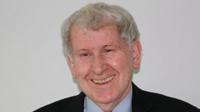 More than 33 million autonomous vehicles will be sold globally in 2040, according to the latest forecast from business information provider IHS Markit.
The forecast is a substantial increase from the 51,000 units predicted for 2021, when vehicles are first expected to go on sale.
The consultancy says the rapid convergence of autonomous driving and mobility services such as ride-hailing is a central driver of early deployment and growth.
The research suggests the US will lead the world in initial deployment and early adoption of autonomous vehicles as early as 2019, while Europe and China are expected to begin adding considerable volume from 2021 onward.
Mobility-as-a-Service (MaaS) will first bring this technology to the masses before individual ownership of autonomous vehicles enters the picture.
Egil Juliussen, director of automotive technology research at IHS Markit, said: "The first autonomous vehicle volumes - beyond retrofit test vehicles - will arrive in 2019 through driverless mobility services.
"Volumes will surpass 51,000 units in 2021, when personally owned autonomous cars reach individual buyers for the first time, and IHS Markit forecasts estimate nearly one million units will be sold in 2025 across shared fleets and individually owned cars."
The report anticipates significant ongoing investment from OEMs, suppliers, mobility service providers and technology companies, with strong partnerships a key factor in driving growth.
The US market will see the first autonomous vehicle sales in the world, the IHS Markit forecast says, as many individual states and the nation as a whole are expected to adopt an industry-friendly regulatory approach.
The first uses will be in mobility service fleets, which will provide early hands-on experience with the technology and help reduce consumer skepticism, the consultancy predicts. Total US volumes of autonomous vehicles are expected to reach 7.4 million units per year in 2040.