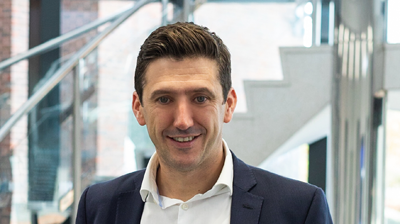 While Battery Electric Vehicles (BEVs) once again made the most popular cars ordered by Tusker's drivers in 2022, the overriding feature of its salary sacrifice order bank was affordability.
The top five most ordered vehicles of the year had an average P11D value of just £33,500, a full £5,000 below the average price of a new car in the UK in 2022, proving that for Tusker's drivers, a car's affordability is as key a motivator as sustainability. Cars including the MG ZS and the Kia eNiro proved popular, as well as the Nissan Leaf and Peugeot e2008.
Even during a time of rising living costs, Tusker's drivers are using its salary sacrifice car benefit schemes to access new and environmentally friendly vehicles at affordable prices. With Tusker drivers saving an average of £290 a month, while benefiting from a fixed monthly amount inclusive of tax, insurance, breakdown cover and maintenance, savings are guaranteed, and unexpected expenses are all-but eliminated.
Thanks to the prevalence of Electric Vehicles (EVs) on Tusker's order books, the average CO2 emissions dropped in 2022 to just 19g/km, down from 34g/km in 2021. This puts Tusker well on course to hit its EV100 pledge of Net Zero by 2030, although every vehicle, whether EV or ICE on Tusker's fleet is fully carbon offset for the life of the agreement.
The lack of deposit required on a salary sacrifice scheme makes a salary sacrifice scheme more affordable than comparable PCP or PCH offering. Even the second hand car market is making EVs unaffordable so salary sacrifice provides the opportunity for many people to drive electric when they might not otherwise be able to.
Paul Gilshan, Tusker's CEO commented: "While we expected to see the ongoing rise of EVs forming the bulk of our orderbooks in 2022, it has been the popularity of our more budget-friendly EV models that has really risen over the last 12 months. At a time when cost is a focus for consumers, salary sacrifice has really shone as a way of drivers accessing brand-new family cars in an affordable fashion."
"The last 12 months has seen an increase in the choice available to drivers who are looking for more affordable vehicles, from the MG4 EV to the Ora FunkyCat, and yet more models launching in 2023. The era of affordable mass-market family friendly EVs is well and truly here" added Gilshan.
Thanks to the savings available for drivers through the combination of salary sacrifice and the low BIK rates of just 2% which are fixed until 2025, all drivers, not just those in higher tax bands, can take advantage of monthly savings, while accessing new, and environmentally friendly vehicles.