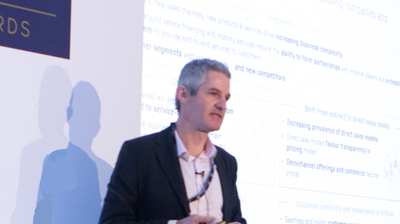 Auto finance providers must be prepared to provide on-demand service to deliver the experience that customers now expect in return for their loyalty.
The provision of a seamless, high quality and personalised service will be vital to future growth as there is an increasing focus on supporting customer interactions at any time of day.
Nick Smith, partner with Deloitte Consulting, stated: "Customer centricity is absolutely vital; people expect an anytime, anywhere customer experience; it is not just 9-to-5."
Smith explains that always-on, multi-channel customer experiences have become the expected standard for managing customers, meaning data is critical to driving action and insight. "The digital and data science skills around that are absolutely vital, whether you have those in-house or whether you partner with others to provide some of those skills."
The focus on developing digital skillsets comes as the typical revenue streams for vehicle manufacturers change, with decreasing revenues from vehicle sales offset by a growth in services, including mobility solutions requiring more frequent customer interactions.
There are more insights on the development of the auto finance market in this exclusive video, courtesy of global automotive, consumer and equipment finance software company White Clarke Group.
Brendan Gleeson, global CEO of White Clarke Group, commented: "Technology will play a critical role in delivering the levels of customer service that consumers need in the new mobility ecosystem.
"Whether companies are providing traditional finance services or new mobility solutions, software will be crucial to providing the insights that will underpin the high levels of service needed to maximise satisfaction levels and maintain customer loyalty."