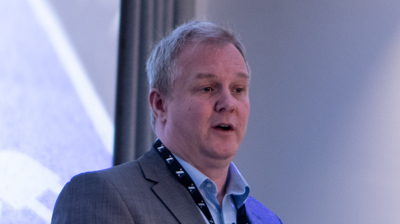 Leasing companies are focusing on their core strengths as they adapt to meet the new mobility needs of consumers.
In carving a new role in the Mobility as a Service landscape, leasing companies can excel as specialist providers of vehicles to other mobility services, including global technology platforms such as Uber, in addition to their traditional role of providing vehicles direct to end-user customers.
This plays to the strengths of leasing companies as vehicle management experts, particularly when it comes to serving the complex needs of large fleets.
This expertise could be enhanced with technology investment, for example by supporting peer-to-peer services in the fleet sector.
Mike Belcher, corporate sales director of LeasePlan, said: "The application of that in the corporate space becomes interesting because company vehicles used for commuting are not being used during the day. There could be a practical application of that in the corporate space."
Although leasing companies are investing in digital services, he argued that the leasing industry has to recognise its place in the broader landscape instead of trying to develop and provide all its own services.
The industry simply can't compete with the vast resources and digital expertise within global technology providers that are developing mobility aggregation services.
LeasePlan is one of the biggest vehicle providers in the world, with a total serviced fleet of nearly 2 million vehicles, including more than 174,000 in the UK.
Brendan Gleeson, global CEO of White Clarke Group, commented: "The future of mobility will require extensive partnerships between providers with high levels of expertise in different aspects of mobility provision. This ranges from vehicle suppliers, including manufacturers and leasing companies, to software specialists that create the foundations on which future mobility services will be built."
You can learn more in this exclusive video, courtesy of global automotive, consumer and equipment finance software company White Clarke Group.