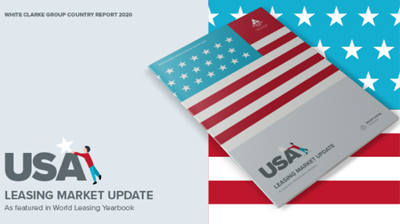 Leading finance technology company White Clarke Group has launched a new USA leasing market report that profiles a robust industry well-placed to manage the economic challenges ahead.
The annual survey, produced in association with the World Leasing Yearbook, assesses the performance of the national leasing market in the USA up to mid-2019.
It uses in-depth research conducted on behalf of the Equipment Leasing & Finance Foundation by Keybridge Research and offers a wealth of economic and industry insights, including the size of the equipment finance market before the impact of the Coronavirus pandemic.
The size of the equipment finance industry at the end of 2018 was around $900 billion, with 80% of companies using at least one form of finance when acquiring equipment or software.
The industry was in a strong position as it entered 2020 and it is well placed to endure the challenges ahead.
According to the ELFF's Q2 2020 Equipment Leasing & Finance Industry Snapshot, the US economy could suffer a historically deep contraction of -30% to -40% in Q2 2020 as stay-at-home orders impact every sector of the economy, as the country responds to the global Coronavirus pandemic.
The snapshot predicts a plunge in equipment and software investment in the first half of 2020, though a return to growth is possible should the public health crisis subside during the second half of the year.
White Clarke Group is the global provider of end-to-end loan origination, servicing, collections and floorplan/wholesale finance technology for the automotive, consumer and equipment finance sectors, with clients including Toyota Financial Services, Volkswagen Financial Services, Daimler Financial Services, United Bank, LeasePlan, Hitachi Capital, Exeter Finance.
About the World Leasing Yearbook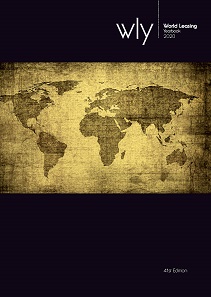 Covering 352 pages the new World Leasing Yearbook 2020 is the essential guide to the global asset finance and leasing markets. The new edition features over 50 individual country reviews. You can purchase a hard copy or eBook version of the book on the World Leasing Yearbook website or email: lisa@worldleasing.co.uk
To receive your free copy of the White Clarke Group USA Leasing Market Update 2020, created in association with the World Leasing Yearbook, please complete the form below.