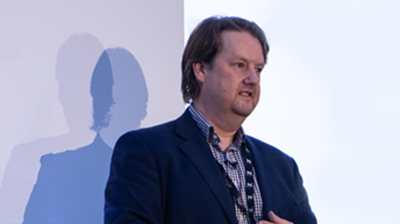 User experience will prove critical to extracting the most valuable insights from data as companies generate ever-greater quantities of complex information about their businesses and their customers.
Although robotic process automation, analytics, and artificial intelligence can generate a wealth of valuable business data, it will never become actionable insight unless it is transformed into a usable format that executives can understand.
If data is not easy to digest and interpret, then it will not provide the benefits that companies need, according to Alex Plenty, vice-president, data and analytics, Genpact.
He warned: "I hear a lot of times of people building 'data lakes' but the data is not getting out to the business fast enough."
This may require the creation of fast streams of 'disposable data' that generate quick insights for urgent needs, such as marketing campaigns, while more in-depth, slower processes can be used for data that is affected by compliance requirements or other legislation.
Genpact has extensive experience in managing complex data for businesses, including providing insights that led to podium positions for FIA Formula E Championship team Envision Virgin Racing.
They achieved this by converting large amounts of performance data into an easily-digestible format, which enabled team bosses to make rapid decisions during races.
Brendan Gleeson, global CEO of White Clarke Group, commented: "Businesses can thrive with the right data if there is a focus on turning insights into action.
"Technology can be used to take hundreds or even thousands of feeds of complex data, for example from connected cars or other assets that are connected to the Internet of Things, and rapidly deliver a clear message about what it means to executives, so they can take action.
"This requires a strong partnership with technology companies that have a clear understanding of both ends of the insight chain, from data management through to the user experience when accessing insights."
You can learn more in this exclusive video, courtesy of global automotive, consumer and equipment finance software company White Clarke Group.