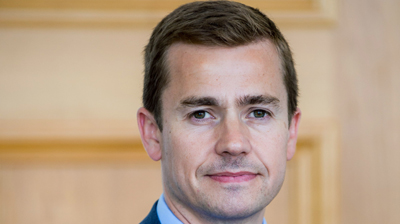 An in-depth discussion with Richard Jones, managing director of motor finance and leasing at Lloyds Banking Group, has revealed six key trends in asset finance that could shape the industry's future development. You can download a detailed summary of the debate using the form below.
During the discussion, hosted by the International Asset Finance Network, in association with global asset finance software specialist White Clarke Group (an IDS company), he provided insights on issues including the future of subscription services, how growing demand for plug-in cars may affect the used car market and why a co-ordinated approach is vital to achieving a review of the Consumer Credit Act.
Richard Jones became managing director of motor finance and leasing at Lloyds Banking Group in 2018 as the two divisions moved to a single combined leadership structure.
The change expanded his role as managing director of Black Horse, where he had been for three years, to include responsibility for the country's largest vehicle leasing provider, Lex Autolease, which currently funds more than 300,000 cars and vans.
In 2017, Jones was named as the new chairman of the Finance and Leasing Association (FLA), the trade body for the asset, consumer, and motor finance sectors in the UK, whose members include banks, subsidiaries of banks and building societies, the finance arms of leading retailers and manufacturing companies, and a range of independent firms. In 2020, members of the Finance & Leasing Association provided £113 billion of new finance to UK businesses and households.
For a detailed summary of the session, download the report using the form below. Alternatively, watch the full online session by visiting the IAFN Online website www.iafnonline.com