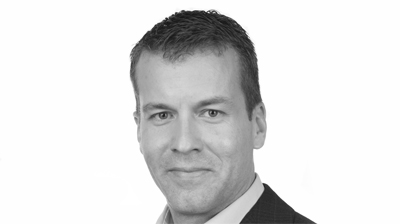 Kawasaki Motors Finance Corporation has selected White Clarke Group's CALMS Compass floorplan finance software to enhance the dealer experience.
KMFC provides inventory financing services to the independent retail dealer network of Kawasaki Motors Corp USA, and made the selection after a search for a new floorplan platform.
Kawasaki Motors Corp USA markets and distributes Kawasaki motorcycles, all-terrain vehicles, jet skis and other models through a network of almost 1,100 independent retailers, with nearly 7,400 additional retailers specializing in general purpose engines.
White Clarke Group was selected based on its experience and knowledge of the powersports floorplan industry; the CALMS Compass solution is already in use by thousands of powersports dealerships across North America.
Steve Chavez, senior manager of credit services at KMFC, said: "After searching the marketplace, we found that White Clarke Group stood out most because of their highly regarded track record and strong presence in powersports. It became clear they were the best choice for what we needed across all our requirements."
The CALMS Compass floorplan finance solution will go live with KMFC during 2020.
Jay Edwards (pictured), senior vice-president of business development for White Clarke Group, said: "We have a lot of experience in this sector and know that dealerships have found that CALMS Compass has significantly improved the way they work. We're thrilled to be working with Kawasaki and are confident that the new solution will really help them to streamline their operations."
White Clarke Group is a global provider of end-to-end loan origination, servicing, collections and floorplan/wholesale finance technology for the automotive, consumer and equipment finance sectors.
It has offices across North America, Europe and Asia Pacific, with clients including Toyota Financial Services, Volkswagen Financial Services, Daimler Financial Services, People's United Bank, LeasePlan, Hitachi Capital and Exeter Finance.
Last year, Kawasaki Motors Corp USA appointed a new president and chief executive officer, after Yoshi Tamura returned to Kawasaki Heavy Industries in Japan following three and a half years in the role. Eigo Konya took over leadership of KMC in October 2019, having previously worked there from 2001 to 2007, when he contributed to record revenues in the US, which led to his appointment as general manager of Kawasaki Motors Shanghai.
Konya led the team that built the Kawasaki brand in mainland China, establishing the company, developing the sales structure and strategy, growing the dealer network and building annual revenue over a five year period.
He said: "It is a very exciting time to return to KMC. Kawasaki has seen fantastic retail growth in the United States thanks to the best dealer network in the industry and new, exciting models each year. I look forward to leading such a top-tier company."