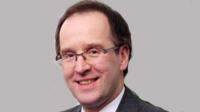 IT finance specialist Syscap has changed its name to Wesleyan Bank as part of its strategic growth plans.
The move unifies the company's operations under one brand following Wesleyan Bank's acquisition of Syscap in 2015, which led to the IT finance specialist doubling its net lending to UK businesses.
Wesleyan Bank offers specialist commercial finance solutions to UK SMEs, professions and IT vendors and resellers and has £7 billion of assets under management.
Steve Deutsch, chief executive of Wesleyan Bank, said: "The rebrand underpins our strategic growth plans to fund more business directly from Wesleyan Bank and provide a broader range of flexible finance solutions within our chosen markets.
"Whilst we have been working as one team for some time now, the decision to unify our operations under a single identity has been welcomed by our customers, vendor partners and staff alike."
Wesleyan Bank's vendor partners include Sage, Infor, Softcat and Autodesk.
Wesleyan Bank is a wholly-owned subsidiary of Wesleyan Assurance Society, which celebrated its 175th anniversary in 2016.