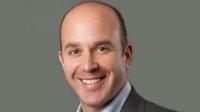 The ALD Automotive and Wheels Global Alliance has launched a new global data visualization and reporting solution for fleets.
Global Fleet Reporting (GFR) consolidates fleet management data from multiple sources, including third-party data, on a secure and confidential platform.
The service is available to clients of the ALD and Wheels Global Alliance. It brings together operational performance and consolidated fleet data to help clients manage their fleet on a global scale.
GFR can be used to analyze consolidated fleet inventory at a vehicle level and cost data at an aggregated level, while customizable dashboards with drag and drop functionalities are also available.
Dan Frank, president and CEO of Wheels said: "Global clients often work with multiple partners around the world and are frequently challenged to compile a complete and aggregated picture of their fleet.
"We're excited to help clients gain control of their own data with our new tool that generates meaningful insights and facilitates optimal decision making."
A specific focus on environmental criteria enables managers to scrutinize fuel economy, CO² output and average emission ratings to align fleet policies with corporate social responsibility requirements.
The platform also includes a knowledge centre that provides detailed country-by-country insight into local market statistics, trends, regulations and other information. This feature allows users to identify new market opportunities and support efficient global decision-making.
John Saffrett, chief operating officer at ALD, said: "It is imperative that our global clients have a clear and concise overview of how their fleet is performing across the globe and GFR will play an integral role in ensuring that our clients benefit from the very best in operational excellence."
ALD Automotive provides full service leasing and fleet management services across 43 countries to a client base of large corporates, SMEs, professionals and private individuals. It manages a total of 1.48 million vehicles.
Wheels was established in 1939 as the world's first automotive fleet leasing and management company and is one of the largest privately-held companies in North America, featuring a portfolio of more than 325,000 vehicles under management across the continent, with services in 54 countries worldwide.