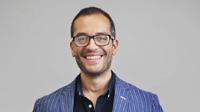 Dealflo, the fast-growing provider of automated financial agreement services, is planning a new phase of expansion after securing £10 million of new investment.
It revealed its plans following an investment round led by Holtzbrinck Ventures, with follow on investment from Notion Capital and participation from Frog Capital.
In addition to expanding into new sectors and territories, the investment will be used for product development.
Dealflo, which has more than 60 employees, with operations in the UK and North America, helps businesses automate financial agreements, specifically addressing issues of legal enforceability and compliance.
Its users are protected by ensuring that all agreements fully comply with the mandated process whether being signed online, in a retail store or alongside an intermediary. It increases enforceability with the strongest evidence available, meaning less risk from a legal, compliance and financial perspective.
The potential market for such services is worth an estimated $15bn globally across motor finance, consumer credit, mortgages, pensions and insurance.
Since its launch in 2012, Dealflo has expanded rapidly to process more than $10bn of financial transactions annually. It is already used by leading financial services companies including BNP Paribas, BMW and Prudential.
Last year, Dealflo was placed 34th on the Deloitte UK Technology Fast 50.
The company's CEO Abe Smith (pictured above) said: "In this round of funding it was important that we chose investors that understood the sectors we operate in, and who have the experience to help us to continue our growth in key international markets.
"We have seen phenomenal growth since we founded the business in 2012 and this investment will enable us to deliver to global clients on a global scale."
Barbod Namini, principal at Holtzbrinck Ventures, said: "A significant and growing market such as financial services, combined with Dealflo's unique Software as a Service platform, represented a highly attractive investment opportunity for Holtzbrinck Ventures. We saw a talented team with deep sector knowledge, a clear product vision and a proven track record of delivering into large enterprises. We are very excited to work with Dealflo to continue to scale their business in both new and existing sectors and territories."
Stephen Chandler, managing partner at Notion Capital, added: "We are delighted with the progress at Dealflo since we first invested 3 years ago. The company is addressing a massive market opportunity with a truly differentiated product. Its track record of 'big brand' client acquisition and retention speaks for itself."
Mike Reid, managing partner at Frog Capital, said: "This is FinTech solving real problems. Dealflo's solution is helping major, international clients cope with more regulation, [the need for greater] efficiency by going 100% digital and the need for rock solid evidential back-up."