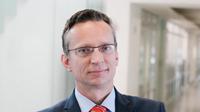 Volkswagen Financial Services in Mexico has selected the Miles platform from global automotive finance, leasing and fleet software provider Sofico.
VWFS Mexico is currently working on a full-service leasing implementation process with Miles, which it is set to complete in the third quarter of this year.
In Mexico, the fourth largest producer and exporter of new cars in the world, VWFS funds and manages more than 327,000 vehicle contracts in its portfolio across the group's mainstream car brands, along with trucks from heavy vehicle specialists MAN and Scania.
Each year, VWFS Mexico finances around 140,000 contracts, some 13,000 of which are in the Mexican fleet market, but it expects business demand to grow substantially and required a scalable platform that could cope with a rising number of contracts.
The corporate market in Mexico accounts for 250,000-300,000 vehicles from the country's 1.5 million new car market each year, but this proportion is expected to grow as more businesses provide company vehicles.
VWFS Mexico is also planning to grow its new insurance business.
The system will go-live in October, when VWFS headquarters in Germany will host the final platform in a newly designed on-premise cloud.
It will run a series of pilots with 40 fleet specialist dealers in various strategic parts of Mexico to test and evaluate the system. This will be followed in 2019 by a nationwide roll-out to the entire 268-dealer network.
Henning Boettcher, VWFS Mexico's chief information officer, said: "We were looking for one standardized, cloud-ready, hybrid platform that could handle all our business lines and Miles from Sofico provided us with the best option.
"We wanted a one-platform strategy for our three main business lines and Miles fit the bill perfectly as it is both flexible and scalable enough to meet our needs. The use of cloud technology is a huge step forward in terms of scalability."
VWFS Mexico is Sofico's first customer in the Latin America region and news of the contract appointment comes only a few months after the company established an office in the city of Puebla, southeast of Mexico City, staffed by existing personnel seconded from its head office in Belgium and from Japan, along with several locally hired specialists.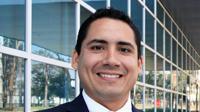 Luis Perez, VWFS commercial manager, fleet and truck business, said: "We particularly liked Sofico's commitment to the project. By opening an office here in Mexico, they underlined their commitment and support for us going forward, and this was an important factor for us."
Sofico's growth strategy focuses on establishing a local presence in key markets so that customers can be better supported with local, native-speaking staff familiar with the market.
Sofico managing director Gémar Hompes said: "We are delighted to be working with VWFS in Mexico, continuing the great working relationship we have with the group in Australia and Europe.
"The offices of Sofico Services Mexico will function as our hub in the Latin America region. The establishment of local offices helps us stay close to our customers and helps us in attracting new staff with knowledge of the local market and local languages."
The Miles platform is currently used by clients around the world to manage more than 1.5 million vehicles.