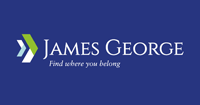 £50,000 - £60,000.
James George Recruitment are delighted to have partnered with a Leasing Brokerage that is looking for a Head of Operations to join their team at their superb offices in Northampton.
You will be responsible for managing the daily activities of the company by overseeing several departments.
Key Responsibilities:
Liaise with senior management to make decisions for operational activities and set strategic goals.
Plan and monitor the day-to-day running of business to ensure smooth progress.
Supervise staff from different departments and provide constructive feedback.
Evaluate regularly the efficiency of business procedures according to organizational objectives and apply improvements.
Oversee customer support processes and organise them to enhance customer satisfaction.
Revise and/or formulate policies and promote their implementation.
Ensure that the company runs within legal regulations.
Key Skills:
Proven experience as Head of Operations/Operations Manager or equivalent position.
Excellent organisational and leadership abilities.
Outstanding communication and people skills.
Knowledge of FCA regulations and guidelines including TCF.
In depth knowledge of diverse business functions and principles.
Familiarity with MS Office and various business software.
Good to know:
This is an office-based role.
Working days are Mon-Fri.
Offices are based in Northampton.
Please contact Adam Sommerville on 0204 539 9054 Adam.sommerville@jgrecruitment.com or Victoria Rua on 0204 539 9189 Victoria.rua@jgrecruitment.com if you would like to have a discreet and confidential conversation about this opportunity.