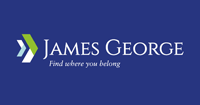 £22,000 - £24,000.
James George Recruitment are seeing an Administrator for a reputable client based in Northampton.
As an Administrator, you'll play a key role in the clerical assistance for key members and operations of the business. This a varied role and often fast-paced – so you'll need to be very well organised, able to multitask, and interact professionally with all members and customers of the company.
Duties Include:
Answering phones and directing calls efficiently.
Monitoring and responding to email communication.
Greeting clients and customers in a professional, friendly manner.
Drafting, formatting, photocopying, printing, and filing documentation as required.
Providing administrative support to Account Managers and assisting colleagues when required.
Booking and keeping track of signing appointments.
Tracking and quality checking of financial documents.
Checking, updating, and storing confidential documentation.
Who we're looking for:
A strong work ethic to take ownership of administrative duties with efficiency.
Excellent communication skills.
A professional manner and appearance to reflect the business.
The ability to multitask and prioritise tasks.
A respect for client confidentiality.
The ability to think independently and know when to ask for direction.
A good understanding of Microsoft Office.
Good written and grammatical skills
It's important we find the right person for this role as they will be an important cog in how the business operates. If you're the individual we need, you'll be joining an exceptional firm with a strong reputation, and enjoy a competitive salary, on-site parking, and a winning company culture.
Please contact Adam Sommerville on 0204 539 9054 Adam.sommerville@jgrecruitment.com or Victoria Rua on 0204 539 9189 Victoria.rua@jgrecruitment.com if you would like to have a discreet and confidential conversation about this opportunity.