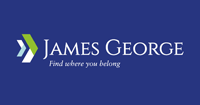 £40,000-£50,000.
Are you a banking compliance professional searching for your next opportunity?
James George Recruitment is currently searching for a Compliance Officer to join our exciting client in their beautiful Berkshire office. Experts in asset finance, they currently operate in 8 countries around Europe with clients ranging in size from SMEs through to large corporations. Their flexible leasing and finance options have helped to expand the business to over 20,000 clients in the UK alone.
The firm is seeking an experienced and qualified individual who is able to take charge of the compliance and risk obligations, ensuring they are maintained across the business. The role will report to the Director of Legal and Compliance and will involve compliance monitoring, regulatory horizon scanning as well as providing a technical advisory capability to senior managers within the firm.
Within the role, you will:
Assist the business in operating to the highest standard of regulatory and compliance practise as defined by internal and external requirements, helping to develop an overall culture of excellent compliance.
Establish and maintain effective compliance systems, procedures, and controls to monitor and direct the overall business.
Assist with the implementation of a Business Risk Assessment of all significant risks to the company, ensuring those risks are documented, monitored, and controlled.
Liaise with the Director of Legal and Compliance ensuring risks to the group are mitigated in line with group appetite.
Deliver a suitable business continuity plan.
Ensure effective management of all compliance matters, whilst keeping fully up to date on all current laws and relevant regulations, including FCA rules and guidance, consumer credit, financial sanctions, data protection, KYC and anti- money laundering requirements.
Develop and deliver policies, procedures and processes designed to minimise compliance and regulatory risk and benchmark against 'best industry practise'.
Constantly review the compliance and regulatory risk framework and prioritise accordingly upon identification of coverage shortcomings.
Participate, in industry representative bodies and meetings to keep abreast of developments, focus areas and industry best practice.
Report to the Director of Legal and Compliance on a regular basis whilst reviewing and controlling items such as the breaches, complaints, conflicts, policy exemptions and PEPs registers.
Track and report on the progress of remedial actions and where appropriate, guide management in implementing necessary improvements.
Keep abreast of best practice and external developments in the area of monitoring and ensure that learning is applied.
Undertake special investigations as required in response to breaches or other issues arising.
Identify and escalate at the earliest opportunity any significant regulatory issues to the line manager in a clear and accurate manner.
The ideal candidate will:
Experience working by the FCA regulations and Consumer Credit rules.
Ideally be educated to a degree level or equivalent standard - FSI or equivalent is desirable but not essential as overall experience will be considered.
Have a minimum of 5 years experience within financial services or a similar regulated industry.
Maintain good attention to detail and have proven accuracy skills.
Have proven ability to take 'big picture' strategic view, whilst being able to work at a detailed level.
Be a team player, with the ability to work unsupervised.
Excellent oral and written communication skills.
Please contact Adam Sommerville on 0204 539 9054 Adam.sommerville@jgrecruitment.com or Victoria Rua on 0204 539 9189 Victoria.rua@jgrecruitment.com if you would like to have a discreet and confidential conversation about this opportunity.