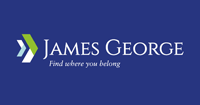 Competitive Salary.
James George Recruitment are working on behalf of a well-respected Asset Finance company in their search for a Senior HR/Recruitment Advisor to join them, initially on a 12 month FTC.
Your key role will be to provide consistent HR/Recruitment support and guidance within the team and across the business, managing recruitment, compensation and benefits, employee relations, and reporting.
Key Responsibilities
Your main responsibilities will include (but are not limited to):
Supervising, motivating, and developing an HR Coordinator.
Overseeing the hiring and onboarding of new employees from candidate sourcing and liaising with agencies, through to induction and 3-month reviews.
Managing and monitoring monthly payroll and benefits.
Implementing staff recognition and reward.
Ensuring policies and contracts are legally adhered to.
Working with Head of HR to improve employee support and performance.
Coaching.
Promoting customer service relations.
Ad hoc duties/projects as and when required.
Key Requirements
The successful candidate will hold the following:
Proven HR experience of a minimum 3 years.
Excellent leadership skills and proactive team player.
Proficient in Excel and Word.
Highly organised with confidence in managing multiple tasks simultaneously.
Attention to detail.
Excellent interpersonal skills.
Strong customer service ethic.
A high regard for confidentiality.
A presentable and professional attitude.
This is for a fixed-term contract and is an excellent opportunity to strengthen future career opportunities within your HR career.
Please contact Adam Sommerville on 0204 539 9054 Adam.sommerville@jgrecruitment.com or Victoria Rua on 0204 539 9189 Victoria.rua@jgrecruitment.com if you would like to have a discreet and confidential conversation about this opportunity