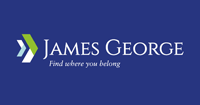 £55,000 - £60,000 plus car, bonus and excellent package.
James George Recruitment has partnered with a leading Tier 1 player in the asset Finance market in their Search for an additional Sales Manager based in Northern England.
Your principal role will be to provide effective account management, managing all touchpoints undertaken with a defined group of franchised dealers, maximising their retail business. You will be involved in the provision of inventory finance to enable these dealers to stock the products. A strong appreciation of Credit will be important to ensure that dealer credit facilities are kept current, adhering to the rules regarding inventory financing.
You will also be responsible for maximising business from the customer base within the defined territory (Northern England up to the Scottish Borders).
Your profile:
It is anticipated that you will have a minimum of three years' experience gained in an account/territory manager role within the asset finance industry (ideally agricultural finance or agriculture).
The company offer a generous basic salary and an excellent benefits package along with a strong working culture where your success is recognised and well rewarded.
Please contact Adam Sommerville on 0204 539 9054 Adam.sommerville@jgrecruitment.com or Victoria Rua on 0204 539 9189 Victoria.rua@jgrecruitment.com if you would like to have a discreet and confidential conversation about this opportunity