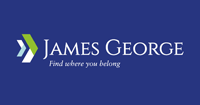 circa £25,000 - £27,000.
James George Recruitment are working with a very successful finance house in the search for a Sales Support professional to join their Operations team.
Your responsibilities will include but may not be limited to:
Taking and directing phone calls.
Handling general enquiries.
Administration for each deal all the way through from proposal to payout (customer data on the database, credit searches, welcome packs, set up monthly direct debits).
Handling the invoicing requests.
Assisting in the process of chasing arrears.
Skills required:
Experience using Docusign, Outlook and Excel - required.
Experience using Sage accounting software, Great Plains and SLX (Infor) CRM's would be ideal.
At least 1 year in the Financial Services industry.
High attention to detail.
Excellent communication skills to be able to liaise with other teams as well as customers and third party Funders.
Keen and enthusiastic to learn as there is scope to take on more responsibilities within Operations.
What is on offer:
Basic salary of £25,000 to £27,000.
Flexible working (3 to 4 days working from the offices and 1 to 2 days working from home).
Potential to take on more responsibilities quickly.
Join a great team of experienced professionals in the Leasing industry.
Please contact Adam Sommerville on 0204 539 9054 Adam.sommerville@jgrecruitment.com or Victoria Rua on 0204 539 9189 Victoria.rua@jgrecruitment.com if you would like to have a discreet and confidential conversation about this opportunity