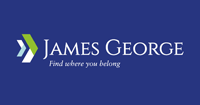 circa £35,000 + excellent commission package.
James George Recruitment are working with a prestigious Asset-Based Lender who is now looking to hire 9 Business Development Managers for various territories across the Midlands and Northern England to join their sales team.
The purpose of this role is to proactively seek new clients, introducers and revenue for the company and effectively convert lead to opportunities.
Your responsibilities will include but may not be limited to:
Build new relationships through various introducers.
Maintain the relationships with existing clients.
Work towards targets and meet deadlines.
Conduct sales meetings with prospective clients when required.
Complete loan templates for sanction of the facility and follow all operation and due diligence procedures.
Chase outstanding enquiries and paperwork on deals.
Promote and represent the company's brand and facilities.
Provide accurate information to the Finance function to assist in the production and completion of weekly and monthly sales analysis and reporting.
The ideal candidate will have:
At least 2 years of B2B experience.
Excellent communication skills.
Excellent relationship building skills.
High attention to detail.
A full driving license and access to a car.
This is a great opportunity to join a growing business when your earning potential will be exceptional! Please get in touch to find out more!
Please contact Adam Sommerville on 0204 539 9054 Adam.sommerville@jgrecruitment.com or Victoria Rua on 0204 539 9189 Victoria.rua@jgrecruitment.com if you would like to have a discreet and confidential conversation about this opportunity