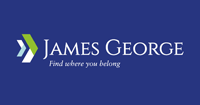 £30,000 to £35,000.
James George Recruitment are working with a prestigious Asset-Based Lender who is now looking to hire a Marketing Manager to join their team.
The purpose of this role is to raise the profile of the company's branding by delivering campaigns to prospective costumers and introducers as well as supporting and creating new ways to generate business.
Your responsibilities will include but may not be limited to:
Production of marketing content such as guest blogs, e-Newsletters, literature, presentations, promotional item and events.
Creation of digital marketing campaigns.
Maintain all PR and external agency relationships.
Monitoring website traffic, producing content amends and analysis, SEO Optimisation, analysing and reporting on the most productive campaigns.
Produce a monthly marketing tracker to update the executive team on a monthly basis on the impact of each campaign.
Maintain calendars for suitable national events, world celebration days, exhibitions.
Improve brand awareness.
Take responsibility for the delivery of company's events programme including all pre-event organisation, attending events if required.
Any other adhoc duties as required.
The ideal candidate will have:
At least 2 years in a similar role within Financial Services.
Excellent communication skills.
High attention to detail.
Marketing degree, CIM or relevant qualification is preferred.
Strong IT skills including Excel and Mailchimp.
Please contact Adam Sommerville on 0204 539 9054 Adam.sommerville@jgrecruitment.com or Victoria Rua on 0204 539 9189 Victoria.rua@jgrecruitment.com if you would like to have a discreet and confidential conversation about this opportunity