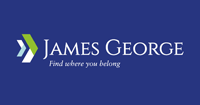 £22k-£25k.
We are working with a Motor Finance company who is looking for a junior underwriter to join their team based in Blackburn.
The Underwriter will focus on assessing potential customers ability to pay, referencing information provided by customers against the pre-defined guidelines.
Key Responsibilities:
Reviewing financials provided by customers.
Ensuring the necessary information is gathered to be able to run a credit report.
Making sure the customer's credit profile fits in with the company's policies and guidelines.
Establishing lend limits for customers, logging the details needed to proceed with the application.
Key Skills:
Must have previous Underwriting experience (both consumer and commercial/fleet experience preferred).
Computer literate.
Awareness of the importance of regulatory lending guidelines.
Excellent communicator and team player who can also work well independently.
Please contact Adam Sommerville on 0204 539 9054 Adam.sommerville@jgrecruitment.com or Victoria Rua on 0204 539 9189 Victoria.rua@jgrecruitment.com if you would like to have a discreet and confidential conversation about this opportunity