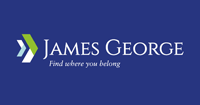 £25,000 - £32,000.
James George Recruitment have partnered with a highly successful business that is seeking a Collections & Recoveries Specialist to join their team.
The person will be responsible for supervising and optimising the collections and recoveries activities, in order to minimise risk costs, optimise returns and maintain customer satisfaction.
Responsibilities:
Identify and investigate arrears in the portfolio
Distinguish technical arrears from genuine arrears and undertake the necessary steps to resolve them.
Communicate with debtors by telephone and in writing in order to collect outstanding arrears.
Make arrangements for rescheduling of arrears where appropriate.
Demonstration of TCF principles in all customer activities.
Terminate contracts and pursue conditional payments in order to minimize risk costs.
Assist the Team Leader with repossession and remarketing activities.
Continue all necessary actions to collect payments in order to realize any subsequent gains.
Real-time update of debtor and arrears history in order to maintain a complete record.
Daily recording of arrears cheques and updating of comments on lease system.
Checking daily bank reports ensuring bank details are correct on the lease system.
Skills and experience:
Credit and/or Collections experience is required.
Minimum 2 years' experience of working in a similar role ideally within Financial Services.
Understanding of regulated agreements.
Team player and "People person" with excellent verbal / written communication skills.
Strong technical and analytical skills.
Good knowledge of IT systems and software packages.
Willing and prepared to "go the extra mile" when required.
Please contact Adam Sommerville on 0204 539 9054 Adam.sommerville@jgrecruitment.com or Victoria Rua on 0204 539 9189 Victoria.rua@jgrecruitment.com if you would like to have a discreet and confidential conversation about this opportunity