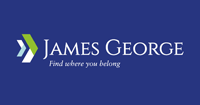 Competitive salary package.
James George Recruitment are seeking a Sales Support Coordinator to join a highly prestigious Asset Finance House based in Surrey.
The purpose of this role is to ensure approved proposals have the correct documentation in accordance with Risk's and Sales requirements and are passed to the Payout team within agreed deadlines for processing to activation and payout.
Key Responsibilities:
Assist in gathering all of new business documentation to point of payment.
Liaise with vendors, dealers and brokers to ensure we have correct and valid documentation.
Phone end users to ensure equipment has been delivered and accepted.
Ensure all deals prepared to be paid-out are in line with credit acceptance terms and agreed vendor / dealer / broker agreements.
Liaise with finance department regarding deal pricing and book funds for deals prior to pay-out where appropriate.
Checking and authorizing supplier invoices for payout and that they are within agreed monetary authorities.
Reconciliation of all agreements to be paid out before passing to Finance to run payment extract.
Produce "Welcome Letters" and ensure these are collated with copy documents in readiness for passing to Business Services for posting.
Be prepared to be a part of project teams assisting in both the improvement of processes within the team and as a representative of the team within the wider business.
Prepare reports for UK management relating to sales performance and related issues.
Key Skills:
Good written and verbal communication skills.
Accuracy and attention to detail.
Good time management and organisation skills.
A strong team player.
Good computer skills, specifically with MS Office and preferably have used Alfa, Sweep and Access.
An ability to work under pressure and to deadlines under own initiative.
Willingness to be flexible in work required.
Quick learner.
Please contact Adam Sommerville on 0204 539 9054 Adam.sommerville@jgrecruitment.com or Victoria Rua on 0204 539 9189 Victoria.rua@jgrecruitment.com if you would like to have a discreet and confidential conversation about this opportunity