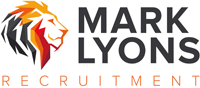 Circa £55k plus car allowance, strong bonus earnings and benefits.
Our client is a niche commercial lender who have seen significant growth recently and are looking for someone who can develop a number of industry sectors across the region in the agriculture, construction, materials handling and the LCV sectors.
We are looking for someone who has either come from a stock finance background in the above sectors or from the motor finance sector working for one of the major motor finance lenders where stocking is one of your product offerings. You could also be working in the asset finance sector developing dealer relationships and would like to diversify your skill sets but within markets you know.
This type of role would suit a dynamic new business hunter who has the desire and ability to make the patch their own, driving new clients relationships and providing stocking finance to support the clients own sales performance.
We are also looking for good relationship development skills as you will be working closely with various other Industry leaders and National Client Manager's with the responsibility for building deep and long-lasting relationships with the sales teams of existing vendor partners and dealers in the region.
If you are able to work autonomously, can demonstrate the ability to communicate with a variety of stakeholders, have a good understanding of commercial lending and be exceptionally self-motivated then we want to hear from you.
Contact: In the first instance please send your cv to Mark Lyons at mark@marklyonsrecruitment.com or call 0161 258 0053 or 07470 476320 for a confidential discussion.
If this role isn't in the right location but you wish to register, then please visit www.marklyonsrecruitment.com to submit your details.