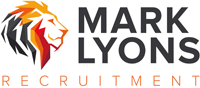 C. £75k plus car allowance, strong bonus potential and benefits package.
Our client is a very successful lending solutions provider into the UK SME sector who launched a new retail motor stock financing proposition last year. They have very quickly become a significant player in the stock finance sector sourcing business introduced through brokers, car/van dealers and motor manufacturers. Not only has this company grown their stocking product very quickly, but the wider business has an impressive track record in asset finance lending. They have also significantly grown as a business over the past 3 years with its straightforward, transparent way of working with its clients and make things happen attitude!
The Role
Reporting to the Head of Stock Finance, the Regional Manager will be responsible for implementing the strategic and operational strategy of the new stock finance proposition on a regional basis. Finding, developing and closing new business opportunities and building and leading a team of account managers to manage and develop these clients in-life.
Principal Duties & Responsibilities:
Business development within the defined geographic region across sectors and assets in line with the strategy of the business.
Build and maintain relationships with key dealers, introducers, customers, and relevant suppliers.
Establishing, building, developing, and managing the regional team.
Ensuring that appropriate credit policies and procedures are in place, are relevant and are adhered to, provide genuine insight into clients via high quality credit applications, using market and credit knowledge to advance propositions that are genuinely supportable and do not pose unnecessary additional risk.
Manage credit stewardship across the region via self or others.
Use appropriate, specified tools as directed to maintain sales pipeline, canvassing plans, credit stewardship responsibilities including audits, and ensure that regional staff use the same tools to ensure no gaps in operational efficiency.
Building external profile of self and organisation through attendance at meetings, presentations, events, conferences etc.
Ensuring effective liaison with underwriting, operations, finance, and other internal functions to develop and enhance customer service.
Market scanning and insight mechanisms to generate insight and identify opportunities.
Remain close to the chosen strategic sectors to enable identification of pending changes to legislation relevant to each market and to understand regulatory developments in all areas.
Ability to engage and align colleagues to make things happen and able to build trusting and collaborative relationships across the Company.
To undertake any other duties as specified from time to time in accordance with the business requirements.
Ensure compliance with all relevant legislation and specifically that which relates to Data Protection, Money Laundering and Treating the Customer Fairly, attending update training as required.
Person Specification:
High level of personal and professional integrity.
A confident, ambitious, and stand-out character with the ability to build relationships.
Strong understanding and track record of stock finance.
Excellent stakeholder management skills, with the confidence to challenge supportively and effectively where appropriate.
Excellent written and verbal communication skills and of managing expectations.
Very sound judgment and business instinct with a desire to challenge traditional thinking.
Determined to succeed, high energy with humility and a strong personal drive.
A collaborative & supportive working style with the ability to delegate.
A very strong work ethic and a focus on delivery.
Professionalism.
Strong financial acumen, ability to tell a "good" deal from a "bad" deal.
Ability to understand key early warning indicators on a sectoral basis.
Ability to onboard and coach key regional staff to a competent level.
If you would like to work for a business with a great culture, backed by a strong leadership team, where the common goal is to grow the business in the right way for their customers then this could be for you.
Contact: In the first instance please send your cv to Mark Lyons at mark@marklyonsrecruitment.com or call 0161 258 0053 or 07470 476320 for a confidential discussion.
If this role isn't in the right location but you wish to register, then please visit www.marklyonsrecruitment.com to submit your details.