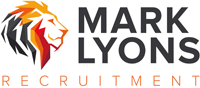 To £55k plus car and excellent benefits.
Have you worked in the Asset Finance sector and used to selling through a dealer network? Are you also used to funding Hire Purchase as well as different types of leases? You could have a background in either Construction, Agriculture, Transportation, Fleet or any other form of hard assets lending.
Role Purpose
Reporting to the Head of Sales, the Business Development Manager will be responsible for achieving finance sales with Corporate and SME Customers within a specified territory. This includes:
To promote and sell Operating Leasing and Asset Finance business solutions.
To develop and retain strong relationships with Dealer Sales staff.
To develop and retain strong relationships with corporate and SME customers.
Main Responsibilities:
Drive the finance performance across the dealer network to achieve the annual Penetration, Volume and Return on Equity targets
Work closely with the Regional Sales Team and Dealers within a defined territory to develop a strong relationship to ensure the company are and remain an integral part of the dealer selling activities
To assist, wherever possible, Dealer Sales staff by providing a high quality financial product solution and service offering.
To build a strong local knowledge of customers in the territory by building quality relationships and to be seen as the customer's first choice.
To lead the rate negotiations with customers over specific deals, and aim to deliver what is 'right' for the customers.
To prepare and submit quality credit applications in support of the available customer opportunity.
To work as part of the overall sales team to deliver both individual and team business targets. To support other territories as and when required.
Attend, support and champion the brand at Conferences, Dealer Events and Regional Sales Meetings.
To support the business with any customers within their territory who during their lease lifecycle require financial or general intervention.
To report on a regular basis to the Head of Sales and wider business on relevant and topical matters which arise within their territory in relation to Dealers and Customers.
To provide quality customer data to the marketing function on customers, to assist with Lifecycle marketing activities.
Contact: In the first instance please send your cv to Mark Lyons at mark@marklyonsrecruitment.com or call 0161 258 0053 / 07470 476320 for a confidential discussion.
If this role isn't in the right location but you wish to register then please visit www.marklyonsrecruitment.com to submit your details.