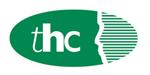 £20k.
This is an exciting opportunity to join an Asset Finance in Southampton. You will be focused on supporting the efforts of the new business activity of the Company as a whole.
Attention should be paid at all times to ensure that all our customers, dealers, vendors and business partners experience a first class level of service and in so doing, a Companywide policy of 'customer first' is paramount.
Key Responsibilities:
Attending to new business proposals and acknowledging receipt of the same to the proposing party. This will include responding to any form in which a proposal may be communicated.
Accurate recording and conducting all necessary searches and generally prepare file for underwriting.
Transactions that are to be financed outside of 'own-book' be sufficiently knowledgeable and capable to propose to the relevant funding party on the advice of the CAS senior management team.
Communicate any requests for further information from the customer, dealer or broker and ensure that all such requests are handled in a timely manner.
Issuing remittance advices to relevant parties, ensuring that all payments/commissions have been received and documented.
Where relevant send letters to banks, VAT schedules to customers together with copies of post executed documentation.
Scan and soft file full copies of each hard transaction file.
Record, distribute and managing the daily post requirements of the Company.
Engage with new business activities such as researching, email distribution or any pro-active activities that assist the Company in promoting its services.
Generally assist with any duties that may be additionally required.
Contact: If you are interested in this role, please email your CV to mark@thcrecruitment.co.uk