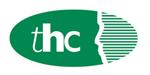 £23/25k plus great benefits.
Our client is a specialist provider of business finance we are looking for an additional team member to train in processing proposals to pay-out.
Key Responsibilities & Skills:
Prepare proposals received from brokers completing various searches for submission onto underwriting.
Control all proposals from start to finish. You will be responsible for response times, chasing funders, advising sales staff and brokers etc. and all related database information that goes with the proposals.
Check and prepare proposals for pay-outs.
Ensure all necessary documentation is present and correct, in line with credit approval, to ensure risk to the business is minimised.
Take responsibility and ownership of queries to ensure any issues which may result in a delayed payout are communicated to the sales person/broker/customer.
Meeting and greeting customers and providing refreshments for meetings.
Responsibility for post - collection and delivery.
Scanning, photocopying.
Responsible for upkeep and ordering of stationery.
Scanning of Live, Declined and Not taken Up and Broker agreements.
Good communication skills – both written and oral.
Experience of working in a targeted environment and working with tight deadlines.
Good attention to detail.
Ability to handle high workloads without impact on accuracy and quality of work.
Excellent knowledge of excel, word and power-point.
Minimum of 5 GCSE qualifications grade A-C.
Ideally from a lease or financial service background.
Self-motivated individual with a sense of urgency.
Package:
£20-25k basic.
Life cover x 4 salary.
Annual bonus subject to company targets achieved.
Private BUPA health cover.
Contribution towards gym membership.
Regular social nights out.
Contributory pension.
Contact: If you are interested in this role, please contact Julie Ramsay on 01279 713900 or email your CV to julie@thcrecruitment.co.uk