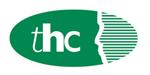 Excellent package and benefits.
Our client, a prestigious asset finance lender, is seeking to recruit a Customer Experience Manager to lead and manage the activities of their Customer Service Operations department. The successful candidate is likely to come from an Asset Finance background with expertise not only in operations but also in managing and implementing change.
Key Responsibilities:
As Customer Experience Manager, you will lead the delivery of sales support and customer service activities. You will lead and develop a team to consistently provide exceptional Customer and Partner experiences, ensuring all activities are conducted in a safe and compliant manner.
Design, shape and lead the strategic development of customer service and sales support functions to support the business achieve its strategic objectives of European growth.
Implement appropriate reporting to evidence adherence to service level KPIs. Take steps to enable the Sales Team to leverage service level performance to secure new business
Be responsible for ensuring that suitable frameworks are in place to provide assurance to the Senior Leadership Team that the business is operating safely, in compliance with relevant regulations and protected through effective Quality Assurance. Introduce appropriate controls to monitor and evidence service quality.
Key Skills:
Delivering excellent customer experiences in a fast-paced, dynamic asset financed business.
Continuous improvement and process analysis.
Customer service practices.
Project management approaches.
Operational reporting and controls that promote efficiency and minimise operational risks.
Contact: To discuss and receive a full job description, contact Catherine Jack on 01279 713900.