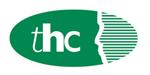 £40k-£50k.
The role of the Portfolio Analyst is to deliver appropriate and timely support to Senior Asset Managers and the Head of Asset & Portfolio Management regarding the management of all aspects of the SME Lending portfolio, supporting the need to deliver oversight on two key operational Asset Management objectives: Valuation Risk and Physical Asset Risk.
Predominantly, the role focuses on delivering concise, timely and transparent reporting to aid in the oversight of the Asset Management function and management of the wider Portfolio. The role requires innovation and creativity to support new data requests and to find new informative insight into progressive trends in the portfolio, alongside developing market intelligence. The role focuses also on systems development and project oversight of new products and initiatives to ensure appropriate data capture standards are embedded, particularly for emerging markets and new asset classes.
Key Responsibilities:
Maintain a reporting suite for the Asset Management function highlighting both the output of Asset Management activity and broader portfolio trends.
Communicate and inform Senior Management of financial performance, projections, and any potential high-level portfolio risks.
Maintain a dedicated focus on pertinent issues affecting the current and future state of the markets including new technology and key regulatory changes.
Maintain a clear working knowledge of the Credit Risk Policy and other key policies.
Maintain a strong network of industry contacts supporting the data gathering requirements of the Asset Management function.
Maintain good working relationships with key stakeholders within our client's wider group of companies and maintain awareness of the financial objectives of the business.
Liaison with key 3rd Parties, including market intelligence providers, market experts, Valuation Partners and others.
Any other task or objective as assigned by the Head of Asset & Portfolio Management.
Essential Skills:
Excellent communication, both verbal and written.
Strong ability to problem solve.
Adaptability, amiability, and ability to build strong relationships.
Ability to work independently and with others in a cross-functional environment.
Strong attention to detail.
Planning and ability to self-organize.
Good commercial awareness.
Strong knowledge of auditing procedures.
Contact: For more information, please contact Vicky on 01279 713900.