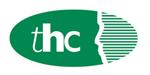 Salary negotiable according to experience.
Working for a prestigious lender, this is a newly created position due to growth in the business. You will be making decisions on whether to lend to new and existing customers, your remit will cover decisions for both unregulated and regulated customers and it will span across consumer, business, bridging and broking divisions.
Key Responsibilities:
Underwrite lending proposals and make commercial and responsible credit decisions within individual or across team mandates for all - Consumer and business proposals that cannot be automatically approved or declined.
Present succinct and compelling proposals to Credit Risk Committee (CRC) for large balance opportunities.
Provide credit support to the broking process for proposals including checking we have consent to process individual's data, packaging and proposing deals to third party funders, then negotiating and chasing for acceptances and feedback.
Operate within the FCA regulatory framework and within the bank's policies and procedures.
Work as a team to achieve new business volumes and credit quality targets.
Essential:
A minimum of 3 years' relevant market and product underwriting experience.
A proven ability to assess lending proposals responsibly, based on a variety of data sources, including, but not restricted to, Experian, financial accounts and bank statements, Land Registry, asset valuation, HPI/Car Data Check (CDC), FCA and CIFAS data.
Hybrid working: Minimum 60% office based, 37.5 hours per week, Monday to Friday.
Contact: Please call Julie Ramsay on 01279 713900 for a full job spec and to discuss.