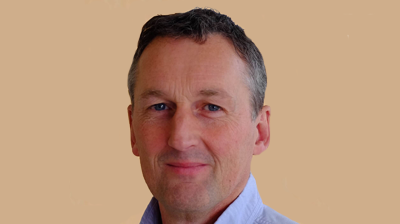 Funding Xchange (FXE), a leading online platform for business funding, has announced the appointment of John Allbrook as non-executive chair of the group. In his new role he will help steer the group to the next stages of its development, with the focus on supporting the delivery of digital solutions for the SME finance sector.
Allbrook joins FXE following the successful launch of the FXE Technologies brand in 2021. FXE Technologies offers a suite of digital SME lending solutions that enable banks, brokers and lenders to instantly triage customers against underwriting models while transforming customer conversion and engagement. These solutions are used by a range of customers including Tier 1 banks and boutique lenders.
FXE's technology platform digitises eligibility and affordability assessment, delivers portfolio monitoring solutions to manage in-life portfolios and provides digital broker technology. Allbrook will be working with the management team to set up a successful Series B investment round in 2023 capitalising on the strong growth in delivering technology solutions.
Allbrook is an experienced leader in global corporations, private equity and AIM-listed businesses across financial services, business services and technology sectors, with a strong background as a non-executive director in private equity and venture capital backed businesses. He is an established NED, currently chairing asset-based lender Independent Growth Finance, and Cellesce, a leading biotechnology company. Previously, he chaired both Syscap and Franchise Finance through periods of significant growth and on to successful exits.
Allbrook said: "Funding Xchange is changing the way in which SMEs gain access to finance and helping many lenders develop smarter, more efficient digital tools and pathways. I very much look forward to working with Katrin and the team as the business continues transforming the way the SME financing market operates."
Allbrook succeeds John Ott, who led Funding Xchange through its successful series A funding and the award of a £5 million BCR grant, as well as overseeing the launch of FXE Technologies.
Co-Founder and CEO of Funding Xchange, Katrin Herrling said, "We are extremely grateful to John, who has provided terrific support for Funding Xchange over many years as an investor, board member, and for the past three years as the chair. Under his leadership, the group has matured both in its capital raising and strategic direction. We understand John's need to free up time for an intensive new chairmanship but look forward to his continued passion for FXE and his continued advice to the board and the management team.