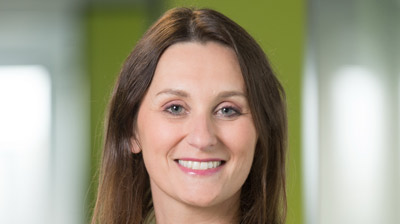 Asset Finance Connect (AFC) is delighted to announce that this year's opening auto finance keynote address for its November 3rd event will be delivered by Alice Altemaire, CEO of Mobilize Financial Services UK.
Alice Altemaire will focus on sustainable innovation in auto financial services and products, and discuss how they can improve our lives, respect the planet and deliver a sustainable future for all.
As CEO of Mobilize Financial Services (previously named RCI Bank UK) – its new brand name from May 2022 – Alice Altemaire is an advocate of ESG-driven finance products including outcomes-based models such as pay-per-use, car sharing, subscription services, and the focus on the evolution of electric mobility. Mobilize's product offering, technological platform and expertise in energy-related services, and even its name – Mobilize – highlights the company's focus on the transition to new, greener mobility solutions that simplify daily life and help drive the energy transition.
Alice Altemaire is no stranger to innovative mobility solutions, having previously held the role of VP of Mobility Services and Innovation at RCI Bank and Services. Alice joined Renault Group in 2005 before moving to RCI Bank & Services in 2010 where she held several positions including Group Controller, CFO of the UK branch – where she launched the first automotive digital savings bank in the UK in 2015 – and Group CFO. She has been a member of the Executive Committee since 2016.
In 2020, Alice became the first female CEO of RCI Bank, a UK-regulated bank offering automotive financing, insurance and related services for the Alliance automotive brands (Renault, Dacia, Nissan, Mobilize) to UK customers.
Alice has an MBA from ESSEC Business School and Board member certificate from IFA Science Po.
More speakers from Asset Finance Connect's auto, equipment and asset finance communities are set to be announced over the next fourteen days.
Book your place now at and take advantage of the early bird rate which expires on 8 October 2022.