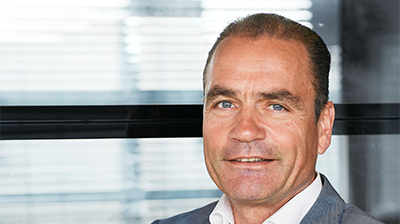 Asset Finance Connect have announced the next guest in their digital series of webcastplus and unconferences which they are running throughout 2023 in association with Leaseurope and Eurofinas.
Carlo Van Kemenade, CEO, DLL will be interviewed live on 15th March 2023 by John Rees head of Asset Finance Connect's equipment finance community on AFC's new digital platform which is designed to bring delegates together from across Europe in an environment which allows delegates not just to meet each other and network just as they would at an in-person event, but to meet Carlo also after the webcast interview ends.
Carlo Van Kemenade was appointed one year ago as the CEO of DLL, the world's largest asset finance and vendor finance provider. Taking up his leadership responsibility 12 months ago Carlo has recently completed a tour of the DLL global network to bring his vision and strategy to DLL.
Van Kemenade, is now responsible for developing DLL's global footprint and product range in a world increasingly focussed on sustainability.
In this one-hour interview, John Rees, leader of Asset Finance Connect's Equipment finance community will ask Carlo what is his strategy is for taking DLL forward; and what it is like to manage a global leasing company which operates within a Dutch cooperative bank (Rabobank).
Kemenade succeeds Bill Stevenson who stepped down at the end of 2021. Stephenson was interviewed by Rees in 2022. A summary of the interview is here [LINK] and Asset Finance Connect members can watch the interview in full here.
"At a time when the industry has such exciting opportunities to drive progress towards net zero, it is only right that the industry trade website should pioneer a more sustainable event which allows auto and equipment finance delegates to network just as they do at a physical venue, and which helps to create a pan-european marketplace of industry ideas" said Edward Peck founder of Asset Finance Connect. "Through bringing the leaders of the industry together on a regular basis, we hope to spark new ideas and to generate growth for the industry and new value to the industry"
The first WebcastPlus featured an interview with Bart Becker's deputy CEO of Arval by David Betteley, head of auto content for Asset Finance Connect. Delegates attended a digital venue based in Paris with a panoramic view of the Seine in the background.
This next event will take place online in Amsterdam. Places are available free to finance providers worldwide.
Register by clicking the banner below:

The AFC Summer Awards will be held at The Hurlingham Club on the 12 July. To submit a nomination or book a table, please click on the banner below.