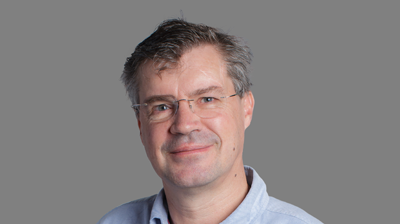 Recent research by McKinsey shows the power of personalisation is growing and brings with it a competitive advantage.
Its Next in Personalisation report has found that 71% of consumers expect companies to deliver personalised interactions and the vast majority get frustrated when this doesn't happen.
Customers tend to spend greater amounts with businesses that deliver a more personalised service. You can generate more attractive offers as you get to know consumers better, which in turn means they are more likely to use your services and allocate a greater proportion of their spending to you.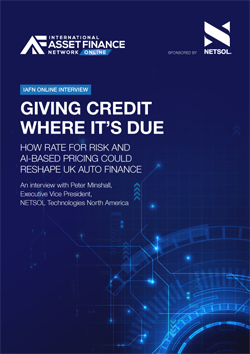 For UK auto finance companies, this could mean the time is right for systemic change in the way they do business, with standardised national rates giving way to personalised finance quotes based on every consumer's individual data.
This Rate for Risk approach brings complexity and disruption, but with external competitors set to compete for market share using this approach, does the industry have a choice?
In North America, Rate for Risk is deeply embedded in the auto finance sector, so the International Asset Finance Network hosted a discussion with Peter Minshall, executive vice-president, NETSOL Technologies North America, to provide in-depth insights into the market and what lessons could be learned in the UK.
Minshall looked at the building blocks of a Rate for Risk proposition and assessed the role of technology in driving its success, including artificial intelligence.
He also provided expert insights on who really benefits from a Rate for Risk strategy – the dealer or the customer.
The IAFN, in association with NETSOL, has published debate highlights in a new report, which covers:
The fundamentals of Rate for Risk
Who benefits from Rate for Risk - dealer or customer?
How AI-based credit scoring could supercharge lending
Why digitalisation is a dealer's best defence against fintechsTo read a summary of the discussion, download the report below, or visit www.iafnonline.com to view the full discussion and a host of other debates with industry leaders.